A different slant on the log cabin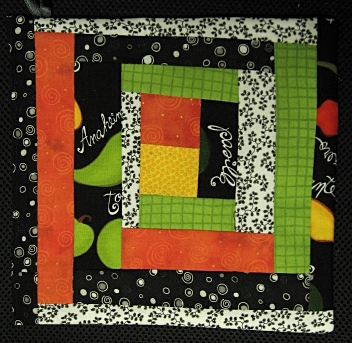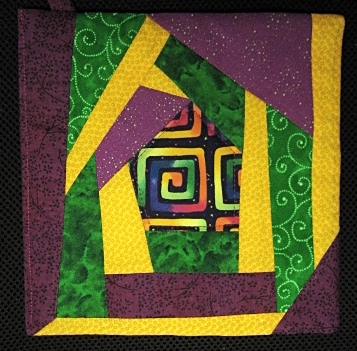 One of my favorite blocks has always been the log cabin so this afternoon I spent playing around with it a little .  I had made a chili pepper apron and wanted to make a matching hot pad so I thought it would be fun to throw in some white and also a black dot to the orange and and green. I think it came out looking rather interesting. 
The hot pad on the right has a 5 sided center.  It throws off all these interesting angles as the logs are being applied.  I think of this as sew a log, whack it off at an interesting angles and just keep adding.  It is an adventure since there is no  real plan to it.  PLUS it is a nice use of a tiny but interesting scrap of fabric which the entire block gets built around.  I love things that don't have any right or wrong.