It's all about the paper towel dispenser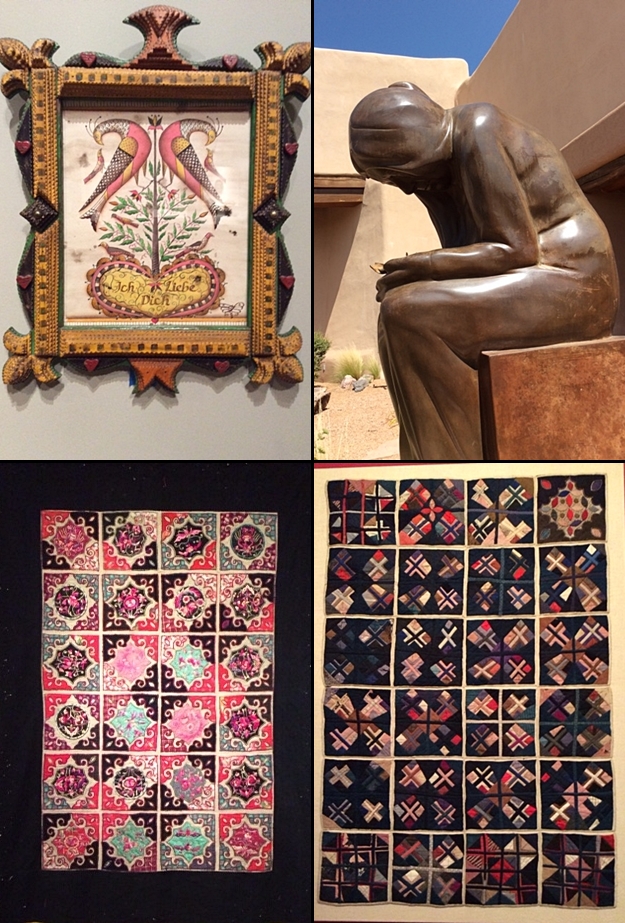 It is embarrassing how long it has been since this blog has been updated.  The wholesale part of  my business has been keeping me busy.  I have been wanting to blog about the International Folk Art Museum in Santa Fe but first  I want to share something amusing from this morning.
I set myself to exercise at the local YMCA this morning.  The zumba class was canceled so I found myself in the fitness center using the recumbent bike.  As one of my fellow exercisers was getting some paper towels from the dispenser me declares to the rest of us..."it's all about the towel dispenser".  He then goes one to explain that he has been in over a dozen airports over the part 14 months and non of them could hold a candle to the Athol Area YMCA's towel dispenser.  This really put a smile on my face.  He then elaborated why.  Not only does it dispense the correct amount of paper towel every time but there is also that nice soothing hum it makes then is does. OMG.  At this point, I am laughing out load!!!!  So I have to thank Chris Queen for this amusing antidote.  It's good to start out the day with a laugh.  
Now, I do not get around as much as Chris does but while my family and I were in Santa Fe at the beginning of September, we visited the International Folk Art Museum.  AND, there was a current exhibit of not only Tramp Art (top left photo), but also an exhibit of Southwestern Chinese Quilts.  
The museum has a VERY impressive permanent collection which I highly recommend you take the docent tour of.  Our tour was not only filled with personal stories about the collection but also very informative   NOT TO BE MISSED!!  Then it was onto the quilts.  WOW!  I could post a dozen photos here. I choose the one on the bottom left because the tile and applique style is representative of many of the quilts.  The other photo was chosen because it was one of the few quilts that was patchwork rather than appliqued.  It was also one of the fee scrap quilts in the exhibit.  
The exhibition hall adjacent had an extremely impressive display of tramp art.  Once again I could post another dozen photos but I chooses the photo of this frame because it is colorful.  
After lunch at the museum outdoor cafe we toured the statue park, also VERY impressive.   Of all the really wonderful statues, this one  had a strong emotional impact on me.  Now it was on to the live flamingo dancing.  Also very enjoyable.  
If you ever find yourself in the Santa Fe area , be sure to visit this fabulous museum.  It was definitely the highlight of our trip!