Don't needle me!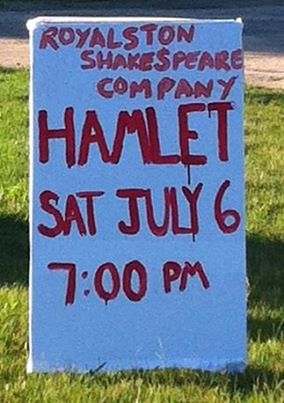 First I must apologize for the lack of blog entries.  I was on retreat June 22-30th.  Reentry was a bit bumpy  along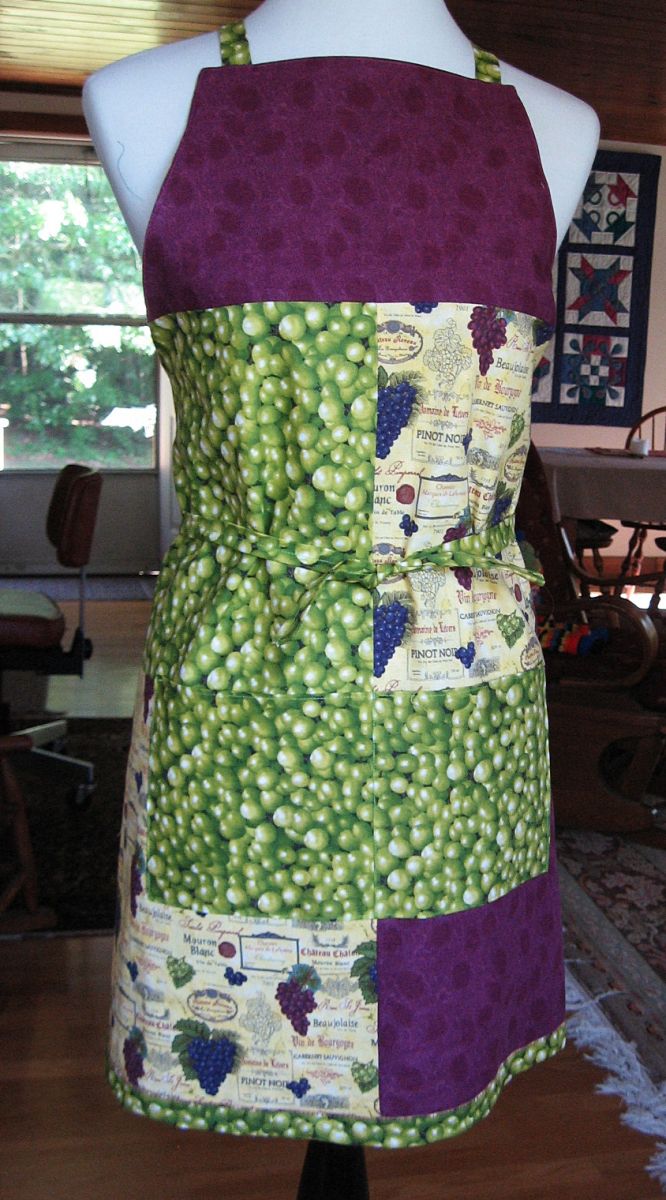 with lots of errands to take care of.  It is those hazy, crazy days of summer.  We are in the midst of those triple H's days, especially HUMID!.  Now that I have justified my lack of industry.....I did manage to get an apron done yesterday before I went to a 4th of July party at Walt and Nanji's house.  I am not sure what the population is in Royalston, where my friends live, but it is similar to where I live in New Salem.  My DH took a photo of a sign we spied on the town common on our way home.  Just wanted to let people know we have culture in spite of the size of our towns, in the North Quabbin area.
I have been looking forward to making this wine themed apron for many reasons.  My DH & I enjoy a bit of the grape and in fact we have been know to cellar wines.  Do we have one of those wine cellars like you see in Better Homes & Gardens?  In your dreams (AND MINE)!  We have a couple of cardboard boxes that they pack the wine in so it doesn't get damaged on it's journey to our home and those boxes live in the coolest place in our basement.  I Found the wine fabric and the white grape fabric at the same time but it needed something to jazz it up so I was pleased when I found a fat quarter of the wine colored fabric.  Someone recommended these Microtex needles so I gave them a try on this apron. Once the apron is assembled, the entire apron is then top stitched.  These needles are for use with microfibers and polyester and for top stitching since they have a very thin and accurate point.  Up until now I have used universal needles for most of my sewing needs except when machine quilting and making the fabric bowls...a quilting needles is used.  I did like these needles and I highly recommend them for top stitching.  The ones I used were made my Schmetz.