Making a new friend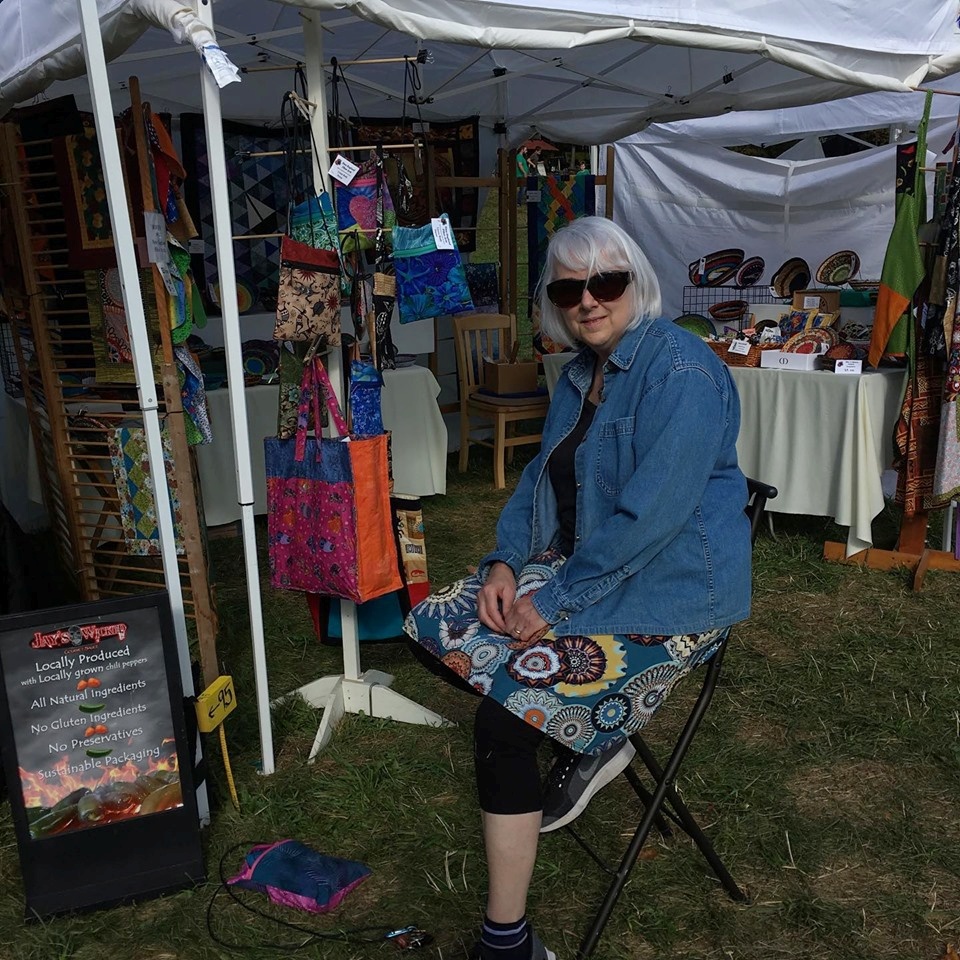 The dust has finally settled from the North Quabbin Garlic and Arts Festival, my 6th year as a booth holder.  It took place the last weekend in September.  All the Gods were smilling on us....perfect weather with an added bonus for me, a small increase in sales over last year.  What I like about this festival is not only the close proximity to my house (5 miles away) but also it has a very nice atmosphere and I not only get to see friends and neighbors but also get to meet a lot of nice people.
Saturday was very busy at my booth with many repeat customers.  I was asked several times "Did you make all of this?'  People who have been at the festival every year and have visited my booth over the years paid me many nice compliments like I can see how you have preogressed as an artist.  Does it get any better than that?  On Sunday, another fabulous day dawned and my friend Mary Jane came at noon and helped me out in my booth.  We had a good time and I enjoyed watching her egg the customers on telling them they do not have to decided betweeen this one and that, get them both!  She is an old hand at doing shows.
Some of the pre-festival socail media buzz alluded to lots of new booth holders.  Once I got settled in I procured a program to see what names I did not recognize.  The first one I wanted to check out was Fashiopurse https://www.fashiopurse.com/ since I too make the small cross body purses which were the subject of my last blog.  This lady's purses are made from cork and not only were they subperbly made but the artisans, Jennia was a very nice and friendly person.  I asked her where she was from...New Salem!  She moved into my neighborhood last year and this was the very first show she has ever done.  WOW!  I got her phone # and told her I would be in touch.
When I got home, I msg. my friend Margaret and told her about these cork purses.  Both she and I were amazed by their high quality and workmanship.  She couldn't wait for me to check out This lady's studio and set up.  I finally made it over to her house this week.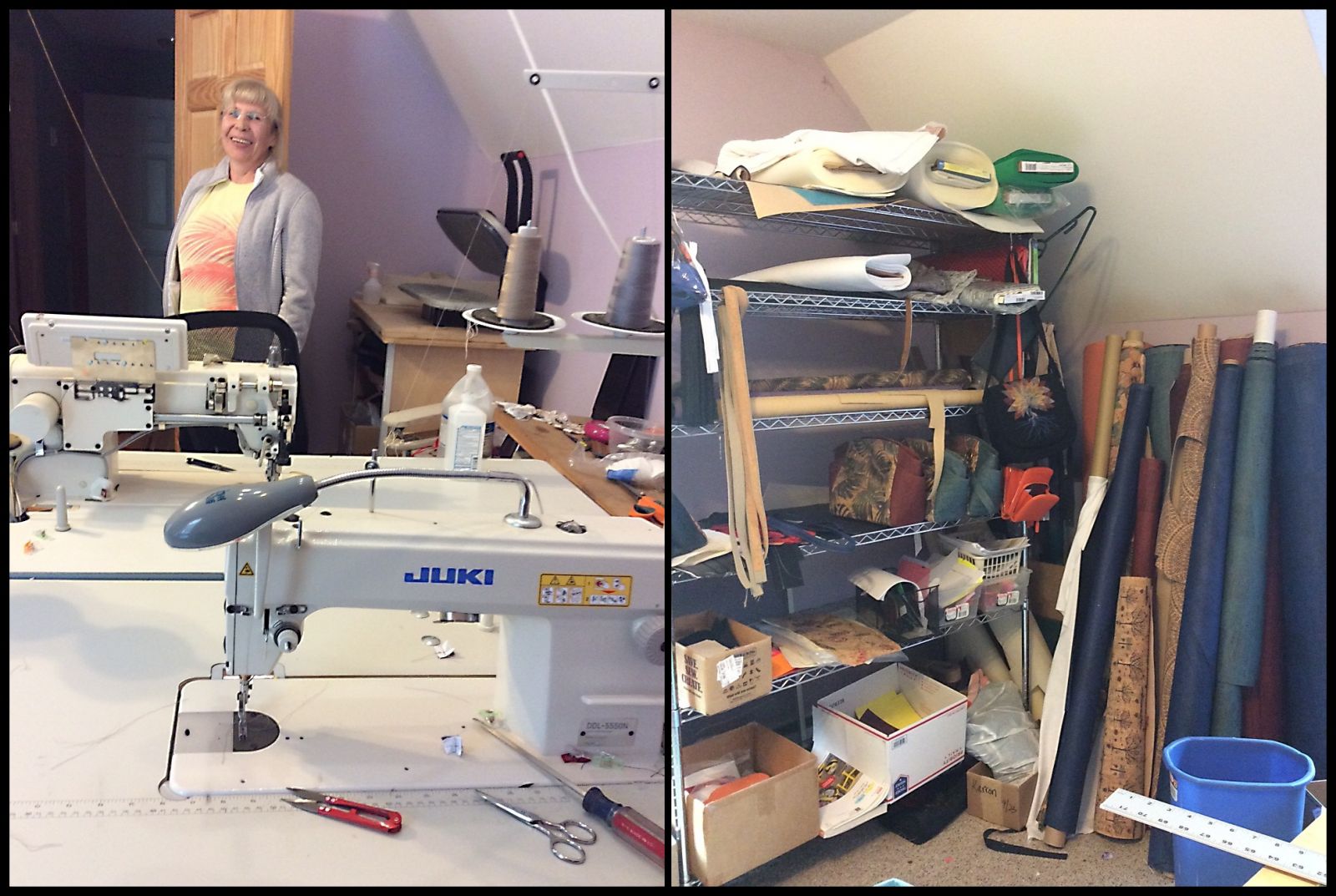 She is a lady who has made her living her entire life sawing, making clothes and customer order bridal gowns.  Three years ago she decided to make a change and started the process of opening her own cork purse business.  She is originally from Russia and has been in the US for 20 years.  Not only does she have 7 sewing machines but the entire second floor of her home has been taken over by her business.  The left side of the picture is her two industrial sewing machines she makes the purses on.  The right hand side of the picture is the rolls of cork which she imports from Portugal.  Her name is Yevgeniya A. Karron but she asks people to call her Jennia.  It was fasinating seeing her small maanufacturing purse plant in her house and meeting someone who is making items for sale at thier home.  I invited her to come see my set up which is much less impressive than hers.  I have a feeling we are going to be good friends.