Happy Valentine's Day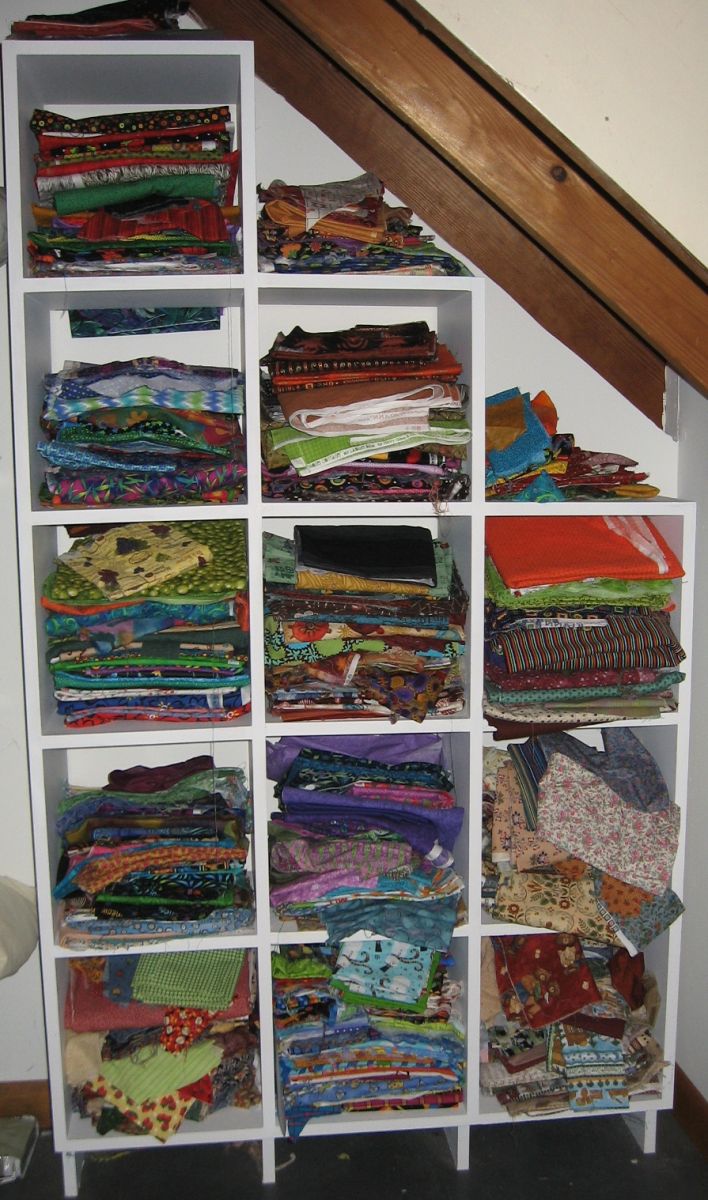 The sun is out, it's turkey mating season - trust me , I know because there is a large herd that lives in the woods around my house so that is why it is a bit noisy here on Fay Road. I have been working on the binding on the baby quilt when I set down to watch television but no new projects!  Paper work will be the name of the game until I get the tax information organized and off to the CPA.  BUT I thought I would take a picture of the cubbies under the stairs in my basement to show how some of my stash is stored.  That's right, this is just part of it!  I use to store my fabric in plastic tubs with lids but it was VERY difficult to find what I was looking for so I asked my hubby to build me some cubbies.  If I purchase fabric that coordinates, once I wash it, I fold it up and store it together.  The fabric I purchase is always on sale......the only time I purchase something full price is if I need a very specific color to work into a design such as a hot pad, I will purchase a fat quarter.   I also have a unit that has draws and shelves and that is also full of fabric. The real challenge is keeping it all organized, especially the scraps.  The bottom middle cubby is where the baby bib fabric is stored.  Scrapes and fat quarters are stored on the top of each row.  Not the best system in the world but I does make the fabric more accessible.
I got a letter the other week from my friend Margaret, who makes fabric bowls.  A friend had passed away and the husband has offered his wife's stash to her.  She has not gone through it yet but said that when she does, she would keep an eye out for fabric that I might be able to use.
Always happy to bring more fabric into the fold....